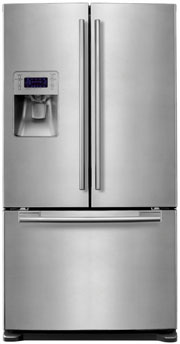 Replacement Refrigerator Water Filters

The WaterSentinel brand of replacement refrigerator water filters will meet or exceed the performance of the original filter. Also, all WaterSentinel filters carry a 90 day unconditional money back guarantee.

These filters are designed and engineered by water treatment professionals with over 50 years experience in the water treatment industry who understand water filtration products and who have designed many of the filters you see in the marketplace today.

These filters are guaranteed to fit and will provide clean, clear, great tasting water for you and your entire family.

The WaterSentinel brand filter comes in a beautiful retail box which is sealed by us at our factory to ensure the safety of the filter as it is shipped to you. The retail box is suitable for retail sales and includes a barcode.

Also included with some models is a date label. This label allows you to properly date the filter as you install it. All models come with an installation instruction sheet. The filter also is protected on the unit at the inlet/outlet ports with a sanitary seal which is designed to ensure your product arrives safe, sound and in perfect condition.